Ernest Hemingway Blue Light Filter&A/R Lenses H4832 Reading Glasses Navy/Bronze 49 mm
Ernest Hemingway Blue Light Filter&A/R Lenses H4832 Reading Glasses Navy/Bronze 49 mm
---
Product Description
The Ernest Hemingway H4832 is a perfect choice of Eyeglasses from the remarkable Ernest Hemingway collection. Vintage-inspired forms, meticulously crafted, to appeal to style-minded men and women. Blue Light Blocking Glasses with Custom Lenses of your power choice, precision cut by our on-site 30+ Year MASTER OPTICIAN. Perfect for people who work long hours on computers, tablets, games, phones, or TV. Blue Light Blocking Lenses block harmful rays so you can enjoy your digital time and not worry about eye fatigue, blurred vision, headaches, and trouble sleeping. These are MUST HAVE!
Ladies Designer Round Metal Frame Fully Rimmed Reading Eyeglasses to give a sense of completeness, lens security, toleration and absolute style.

Blue light blocking glasses can ease digital eye strain

Excess device usage can lead to computer vision syndrome or digital eye strain. Glasses with blue light filtering technology can enhance your focus and reduce eye strain, resulting in making your eyes feel less tired and improving productivity. Another way to reduce eye strain is to make sure you take regular breaks from the screen.

Sleep better with blue light blocking glasses

One of the more surprising impacts of exposure to screens is the potential to negatively affect sleep patterns. Blue light has a high energy frequency that can increase alertness and delay the body's release of melatonin, which helps induce sleep. In general, we should all avoid using blue-light devices one to two hours before sleep.

Decrease your risk of macular degeneration, reduce glare, and increase the clarity of your vision

AMD is a leading cause of blindness. Blue-light blocking lenses can help avoid or delay this condition by preventing blue light from impacting your eyes.
Dimensions (MM) 49-18-140 / 5.1" Frame Width 1.5" Lens Height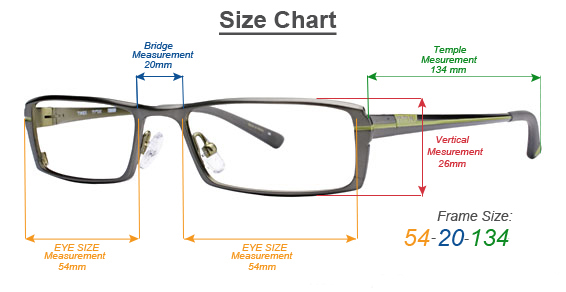 Find Similar Products by Category
Customers Who Viewed This Product Also Viewed